Minimizing Down Time
Call Center

Experienced engineers with comprehensive knowledge of FANUC products such as FA products, LASERs, ROBOTs and ROBOMACHINEs, quickly respond to customers' questions and requests for service.
When services are required, skilled service engineers from the nearest base will be dispatched to customers' sites. FANUC has service offices all over the world in 261 locations.
Maintenance Parts Warehouse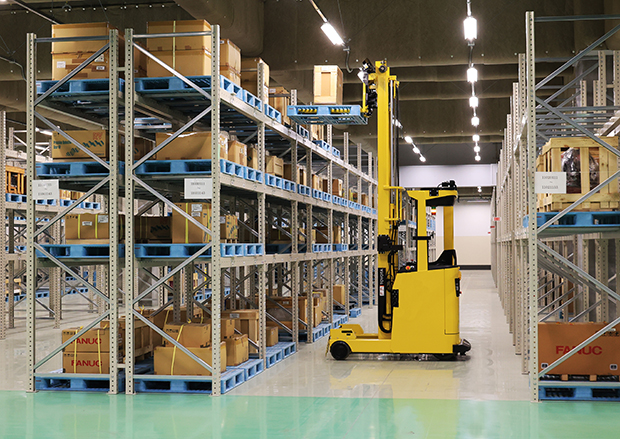 A large stock of maintenance parts for old and latest products is ready for immediate delivery at key service offices all over the world.
Inventory data of each facility is shared globally so that parts are mutually available, decreasing lead time.
Preventive Maintenance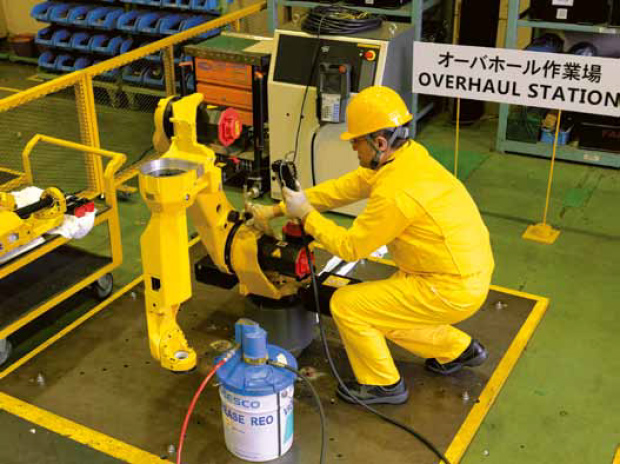 Customers are encouraged to schedule preventive maintenance to minimize downtime. Regular PCB cleaning and periodic check-ups on ROBOTs and ROBOMACHINEs are effective in preventing sudden machine stoppage during operation.
Lifetime Maintenance
FANUC will keep on providing services as long as the customer continues to use FANUC's products.
The Repair Factory is prepared to repair motors, PCBs or units which are more than 30 years old.
Example of repair for PCB, SPINDLE MOTOR and SERVO unit about 30 years old.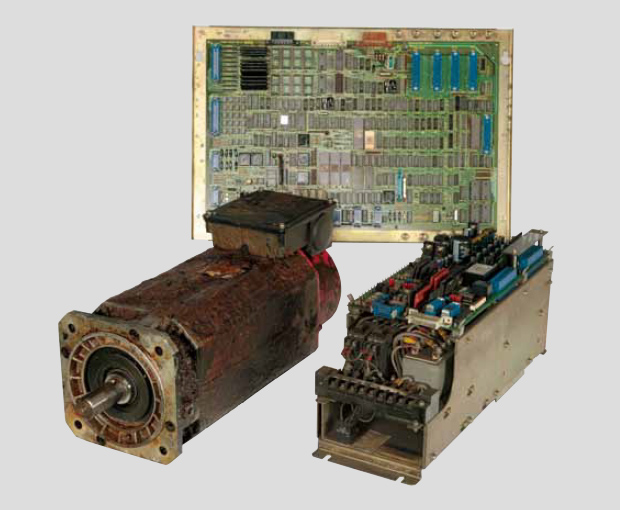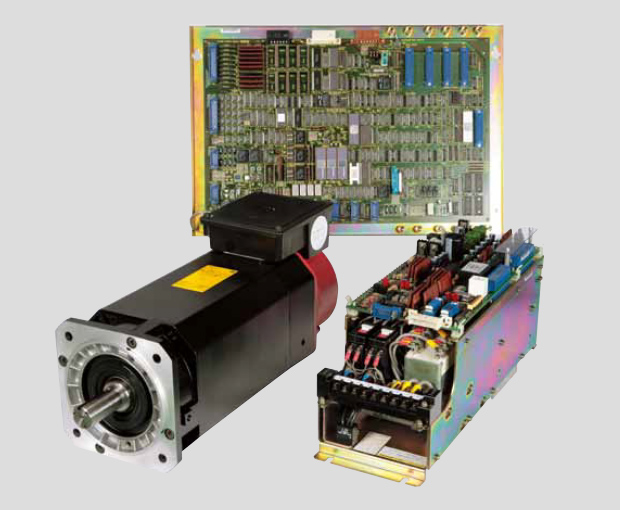 Repair Factory
The Repair Factory has performed over 1.5 million repairs. Repair data is shared via tablet terminals and utilized as knowhow in domestic and overseas repairs, as well as being fed back in product development.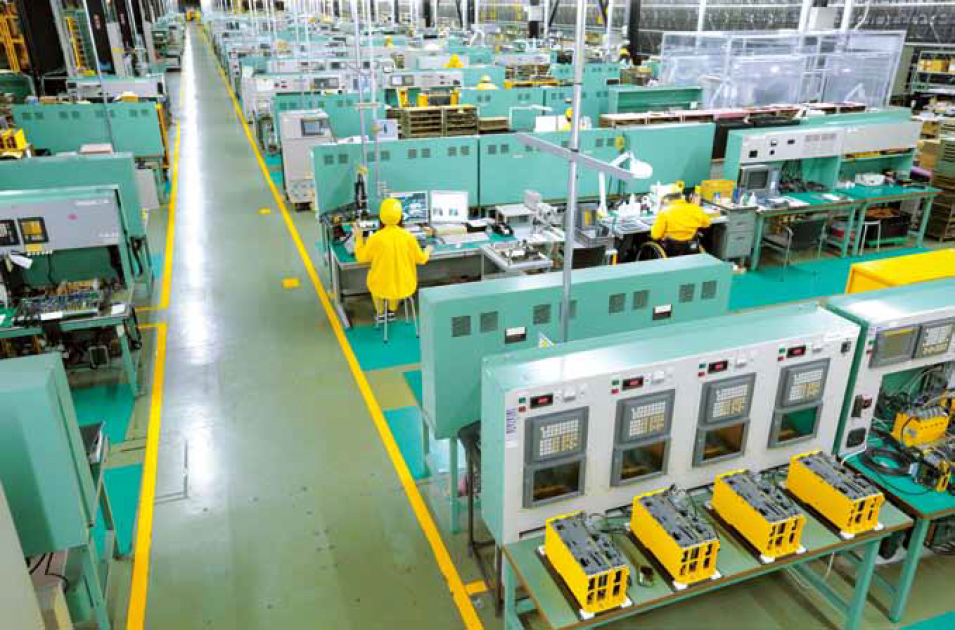 The Repair Factory has over 460 testing equipment and can perform more than 13,000 types of repairs. Moreover, the Maintenance Parts Warehouse stores over 2 million parts consisting of 17,000 different types, including parts which are no longer manufactured.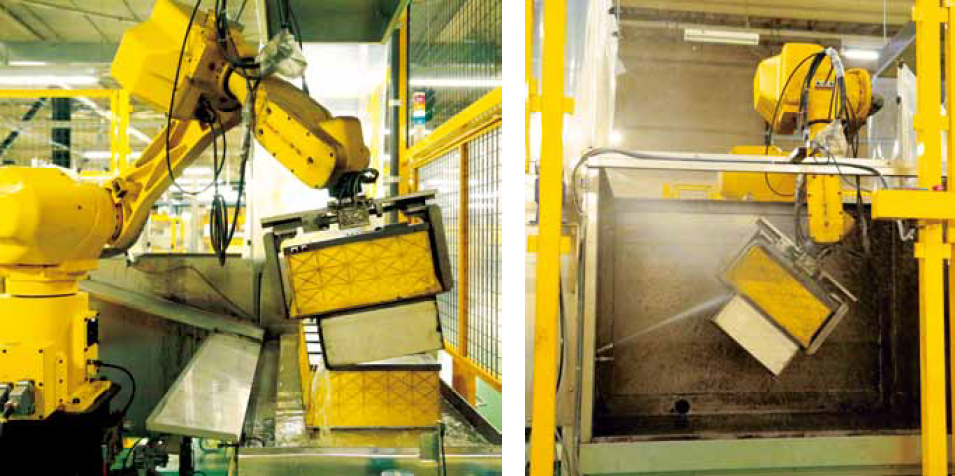 Units which have broken down are cleaned in a washing machine using ROBOTs or other means, and after being dried overnight in a drying furnace, they are repaired. Not only damaged parts but also long-used parts which are about to live out their lives are replaced, to attain a quality in repair that is equal to a brand new unit.